Join us the week of August 13 for a trip through the Enchanted Forest of Books at Lost Mountain Middle School's 2018 Fall Book Fair!

​The book fair will be open:
-Monday 8/13 - Thursday 8/16 from 8:15 a.m. - 4:15 p.m.
​-Tuesday 8/14 and Thursday 8/16 during Open House from 6 p.m. - 8:30 p.m.
-Friday 8/17 from 8:15 a.m. - Noon

​We look forward to seeing you all in the Learning Commons as this year's Enchanted Forest of Books book fair!

Our book fair cannot be a success with out the support and help of our parent volunteers!

There are a number of time slots and jobs available and would love your help. Please consider volunteering and sign up below.

​Thanks in advance for your help!

Powered by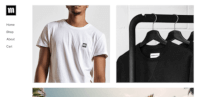 Create your own unique website with customizable templates.
Photo used under Creative Commons from lnevay